« Shows & Personalities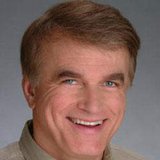 Talk Radio Countdown
On Air:

Saturday, 5am - 7am
About the Show

Each weekend we bring you the opportunity to catch up on the week's top "Hits" from the world of talk radio when Doug Stephan counts down the ten biggest topics as determined by the staff at Talker's Magazine.

This show is all about Top 10!

We bring you the top shows in television, the top movies at the box office and on home video, the top business and sports stories and, most importantly, you'll hear the perspectives from talk radio callers across the country.

Doug also interviews the world's top Talk radio hosts, taking our listeners to hot spots for the real story, not just what the news media is reporting.