« Shows & Personalities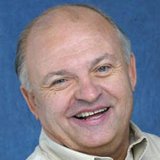 Ask the Handyman
On Air:

Sunday, 9am - 11am
About the Show

People all over the country have one thing in common. They care a lot about their biggest investment...their home. The Handyman Show with Glenn Haege reaches homeowners by offering practical and concise "how-to" advice.

This show has over a 14 year track record of success in Detroit and is the most successful program of its kind in the country.

You need America's Master Handyman Glenn Haege. He's got the answers. Got a home repair question? Call the Handyman. Whatever the do-it-yourself project, you can call Glenn with the question, and you'll be on your way to getting the job done right. The Handyman Show with Glenn Haege is heard Sunday mornings from 9 to 11.